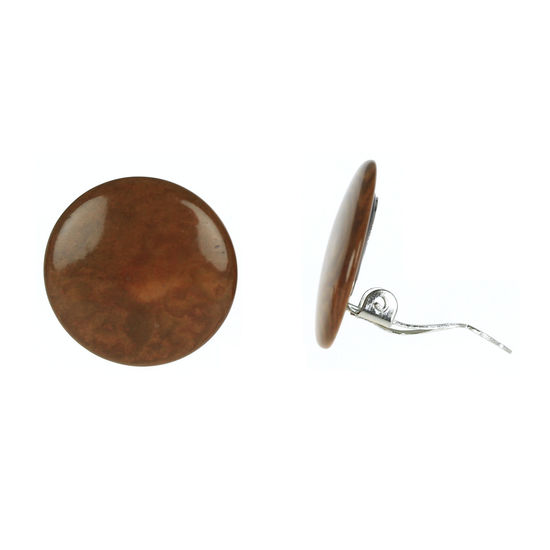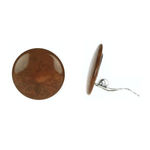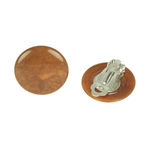 Brown Discs Tagua Clip-on Earrings, 20mm
Item Code: 109283
Size: 20mm
Material: Tagua
These gorgeous clip-on earrings are made from brown dyed Tagua and come in the shape of discs. The discs measure approximately 20mm in diameter and have an average weight of ca. 3g.
Clip-on Earrings are ideal for anyone who doesn't have pierced ears. Simply clip them on your ears. They are easy to put on and off and are also safer than earrings as they simply slip off the earlobe if someone pulls on them or one gets caught on something.
Tagua comes from the fruit of the tagua palm tree. Once dried, it is of extraordinary hardness, similar to that of bone, and this makes it a wonderful material for both jewellery and artwork. It is also referred to as vegetable ivory due to its resemblance to real ivory yet without the environmental problems associated with it. Since only the nuts are collected, it is a fully renewable ressource and no tree needs to be cut down or damaged. Tagua trees are often cared for by the locals as it provides them with an extra source of income. It is also an ethical material, supporting the indigenous communities in rural Ecuador where most of the jewellery and artwork is produced
Please allow for minor differences in size, shape and colour as this is a handmade product from a natural material.
FREE Delivery on all orders (UK only)
---
---